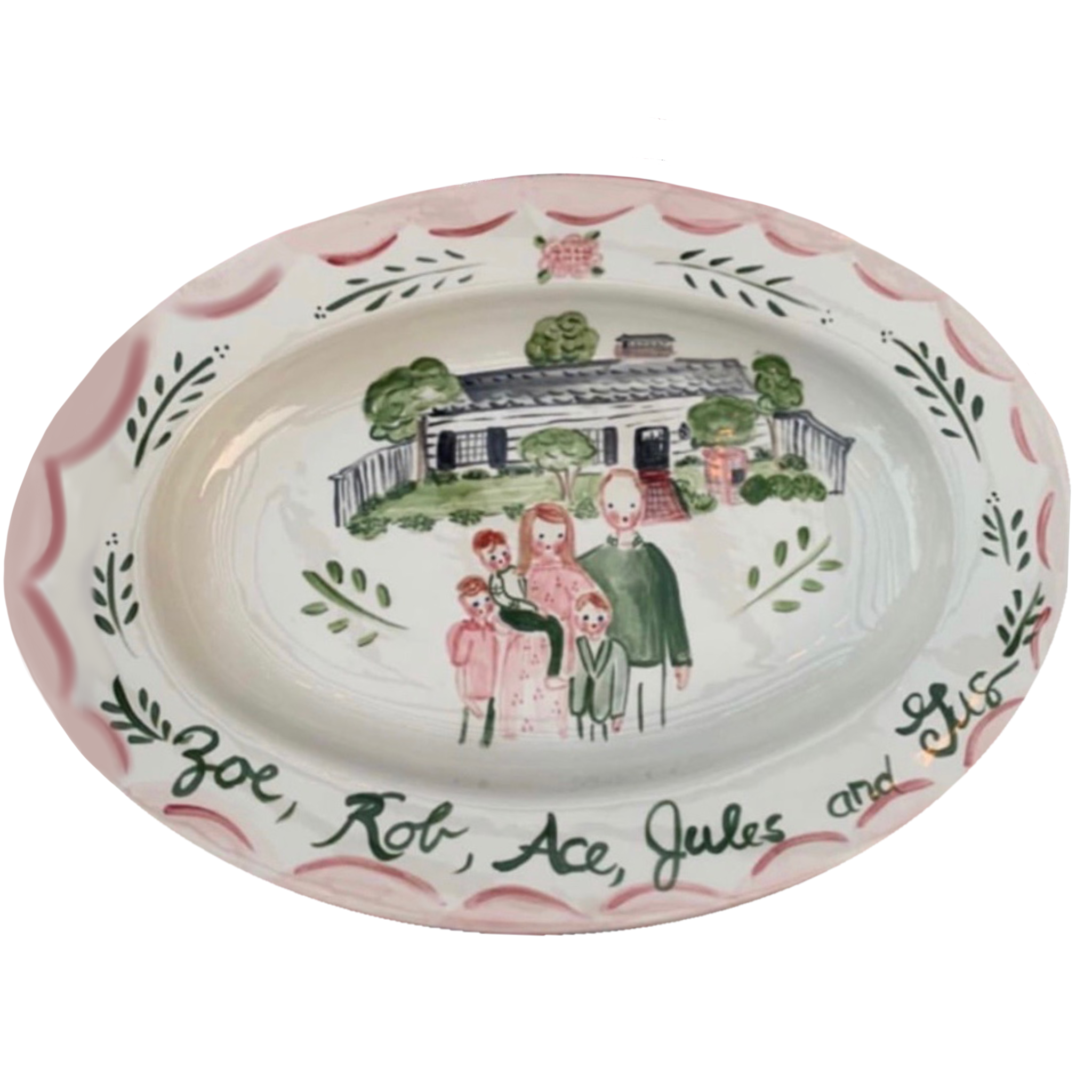 Personalized Family and Home Platter
Made to order custom family platter. 17" x 13" x 2"
Free Personalization: When checking out, please include:
Message or name on platter (as you would like it to appear

Number of people and ages

Hair/Eye/Skin color


Additional Details
If you would like to send a photo of the family, either upload when you place your order, or email tricialowenfieldorders@gmail.com with the subject line being your Order ####.
If you have any questions, please use our messaging app or email tricialowenfieldorders@gmail.com.
Please note: Because each piece is hand painted, slight variations may occur. Tricia does her best to incorporate every request, but retains ultimate artistic license on all her work. If specific details are not provided, the platter will be painted exactly as seen in the photo.
Food safe / dishwasher safe / microwave safe.  We recommend hand washing for longer use.
Plate hangers also available if hanging on the wall.