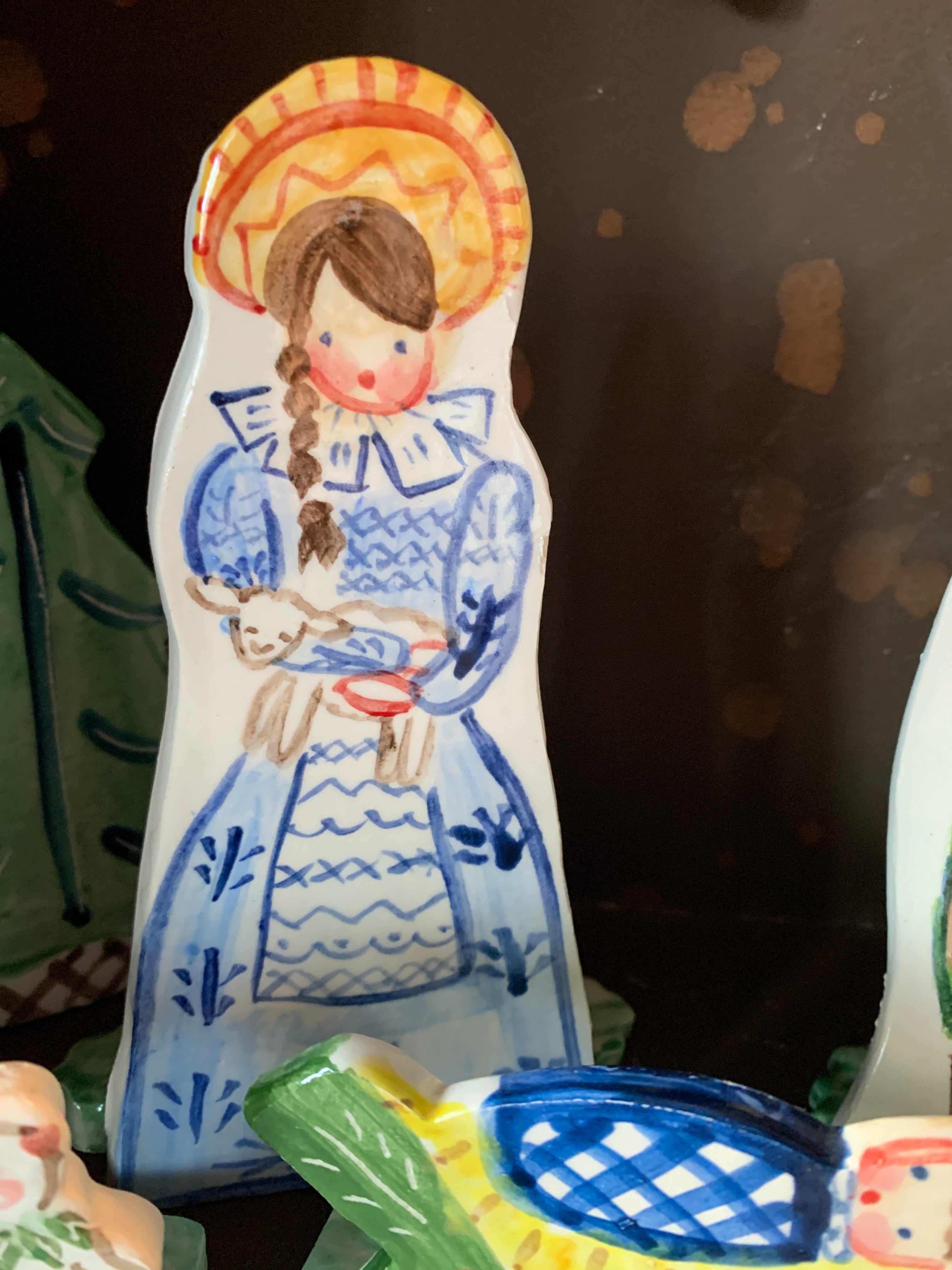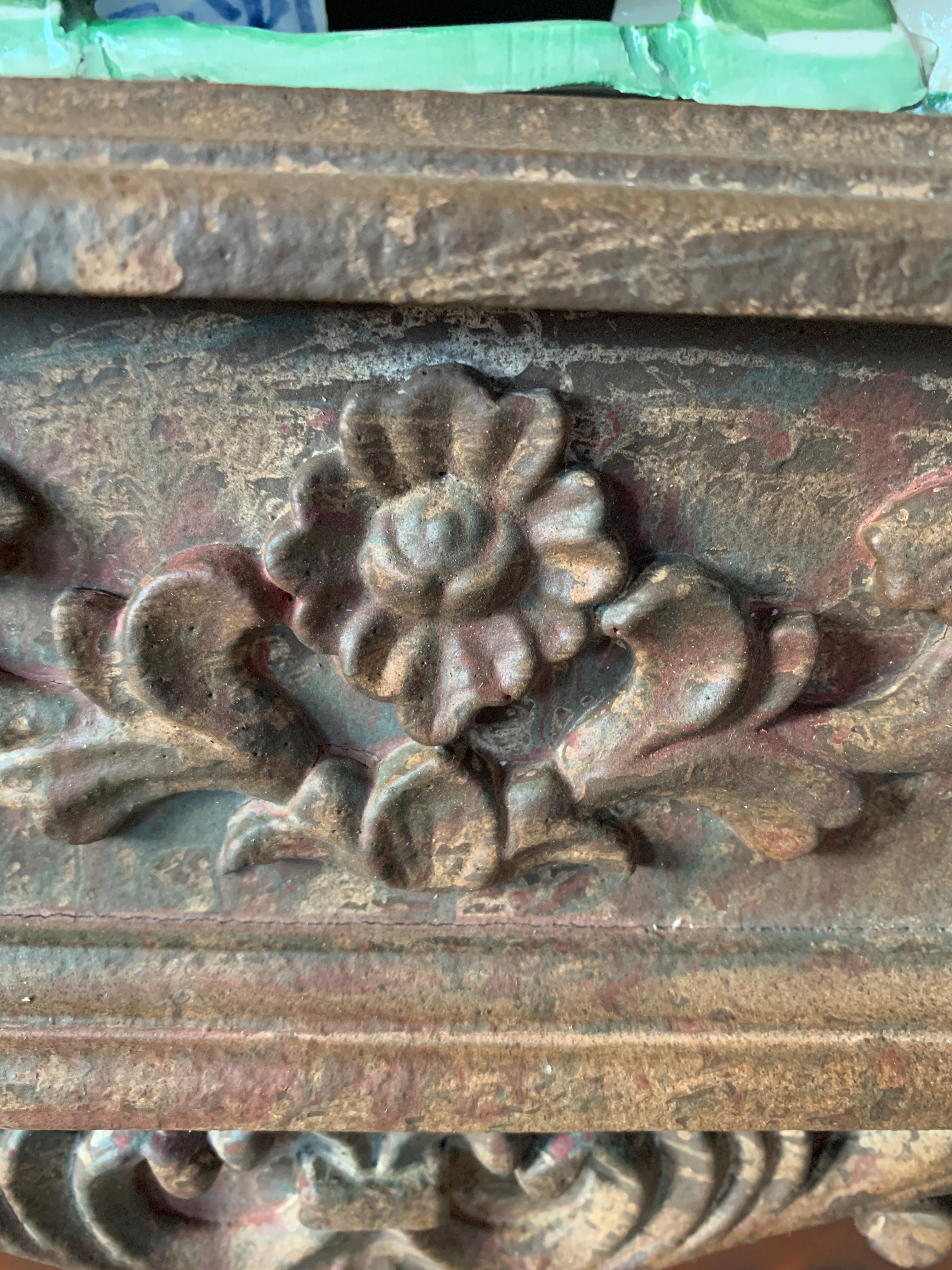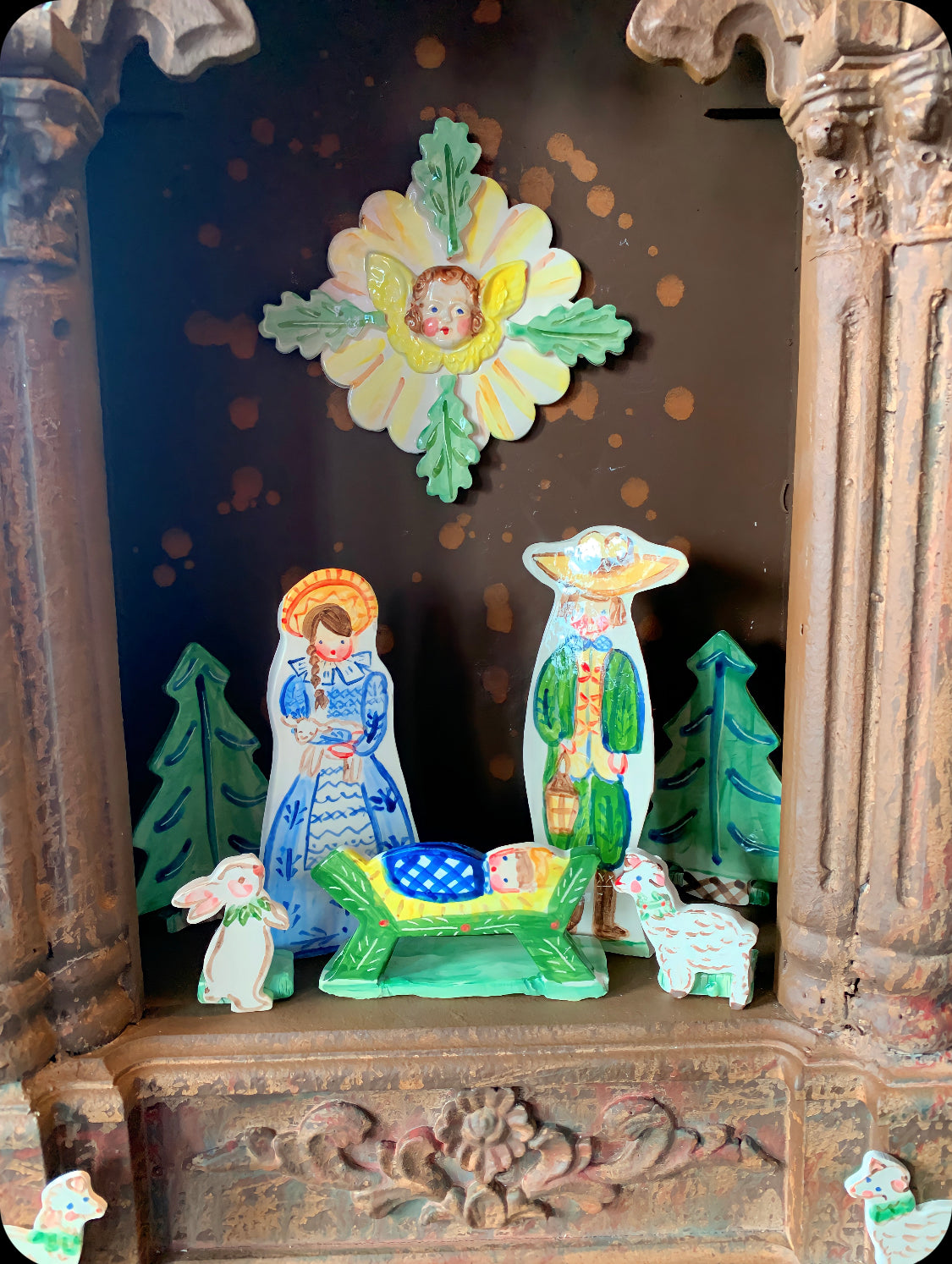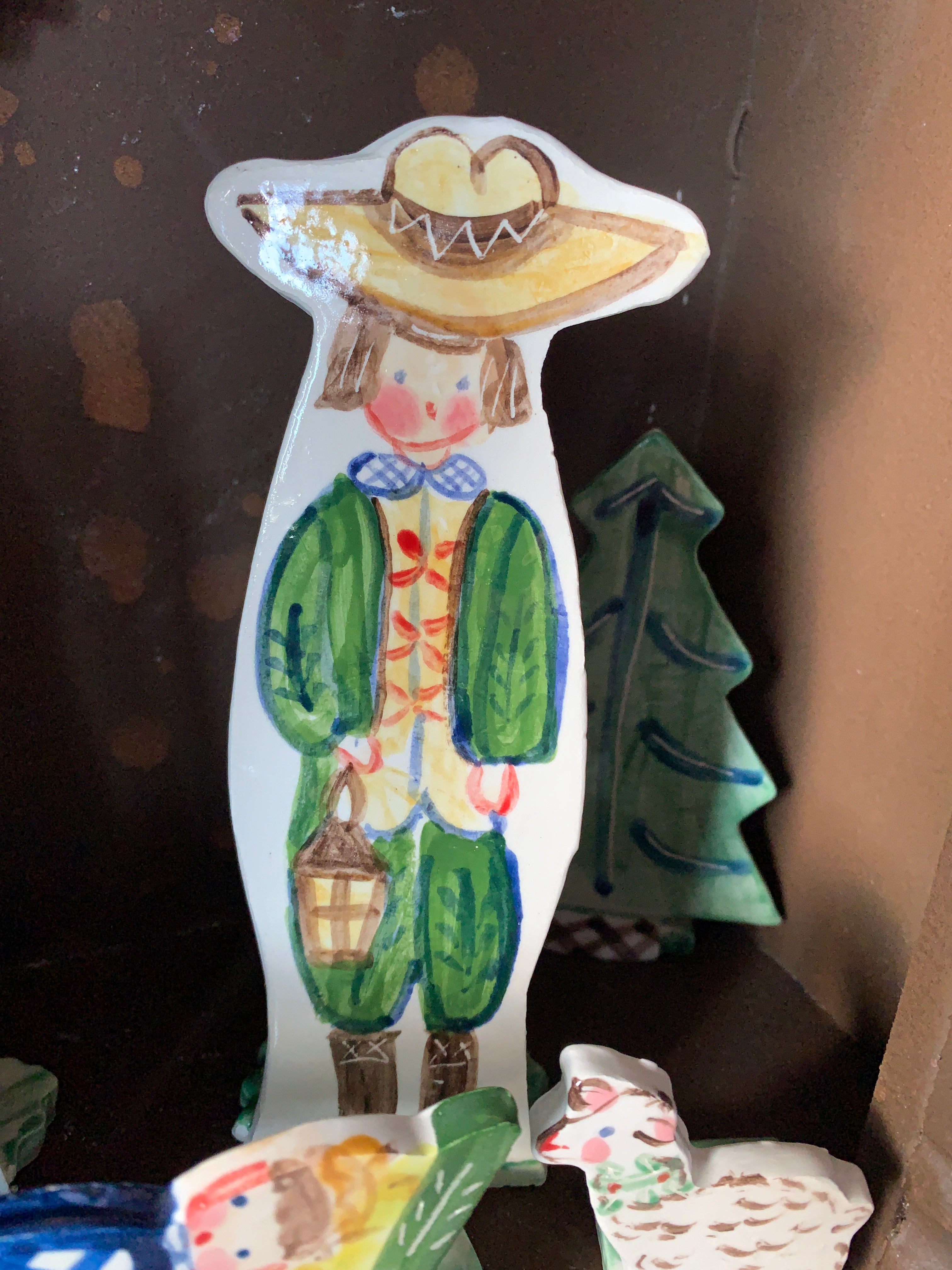 Ceramic Nativity in Custom-Made Wooden Grotto
We are so excited to reintroduce our beautiful wooden Grotto. It is the most perfect piece to house our new ceramic nativity. each individual piece is individually cut from clay ,fired twice in the kiln ,handpainted and glazed .We hope you will love this nativity as much as we do!
The Grotto is aproximately 18"highx 12"wide x6 deep. It can hang on the wall or sit on the edge of a mantel or table.
We believe this is a piece to hand. down through the generations.