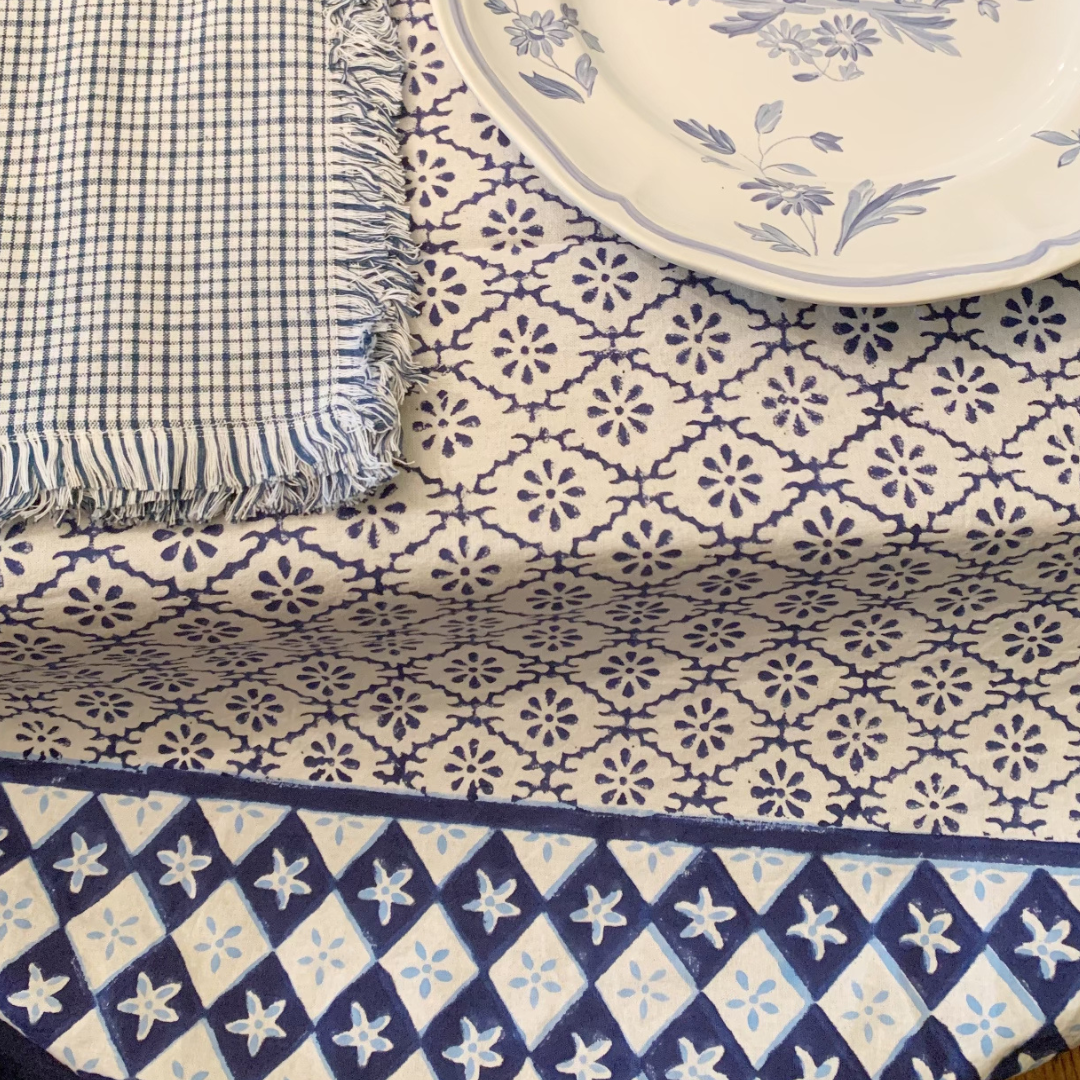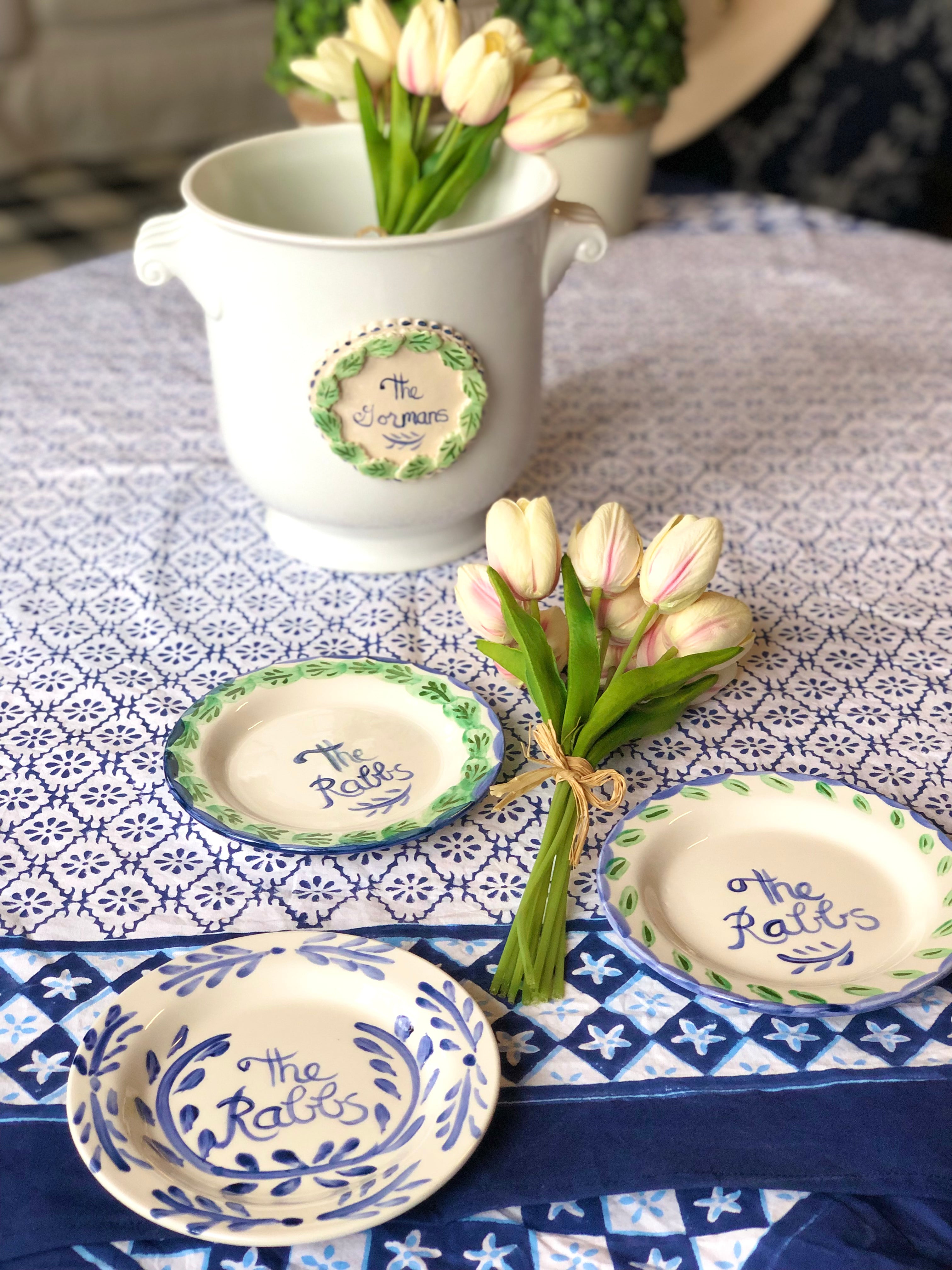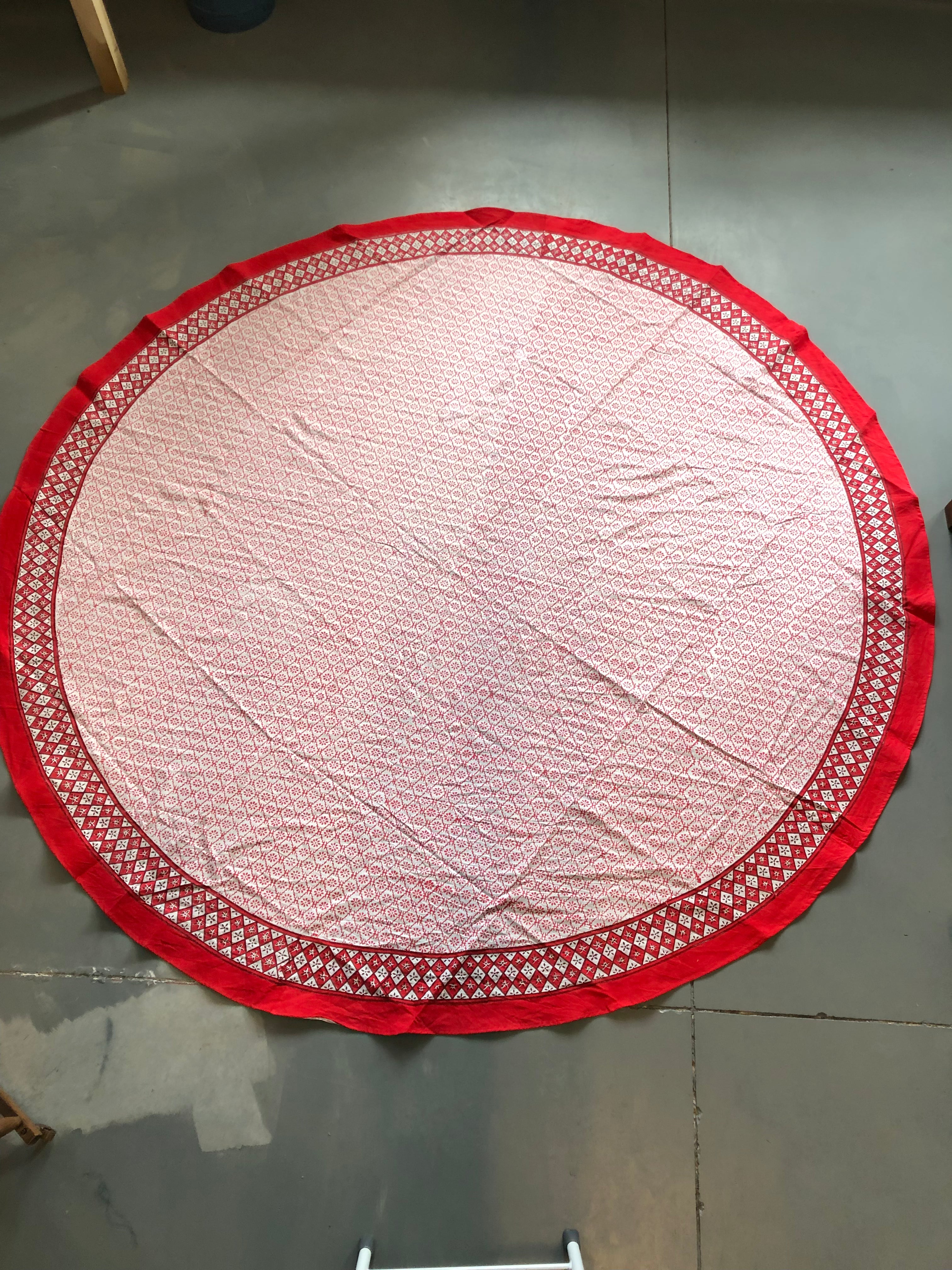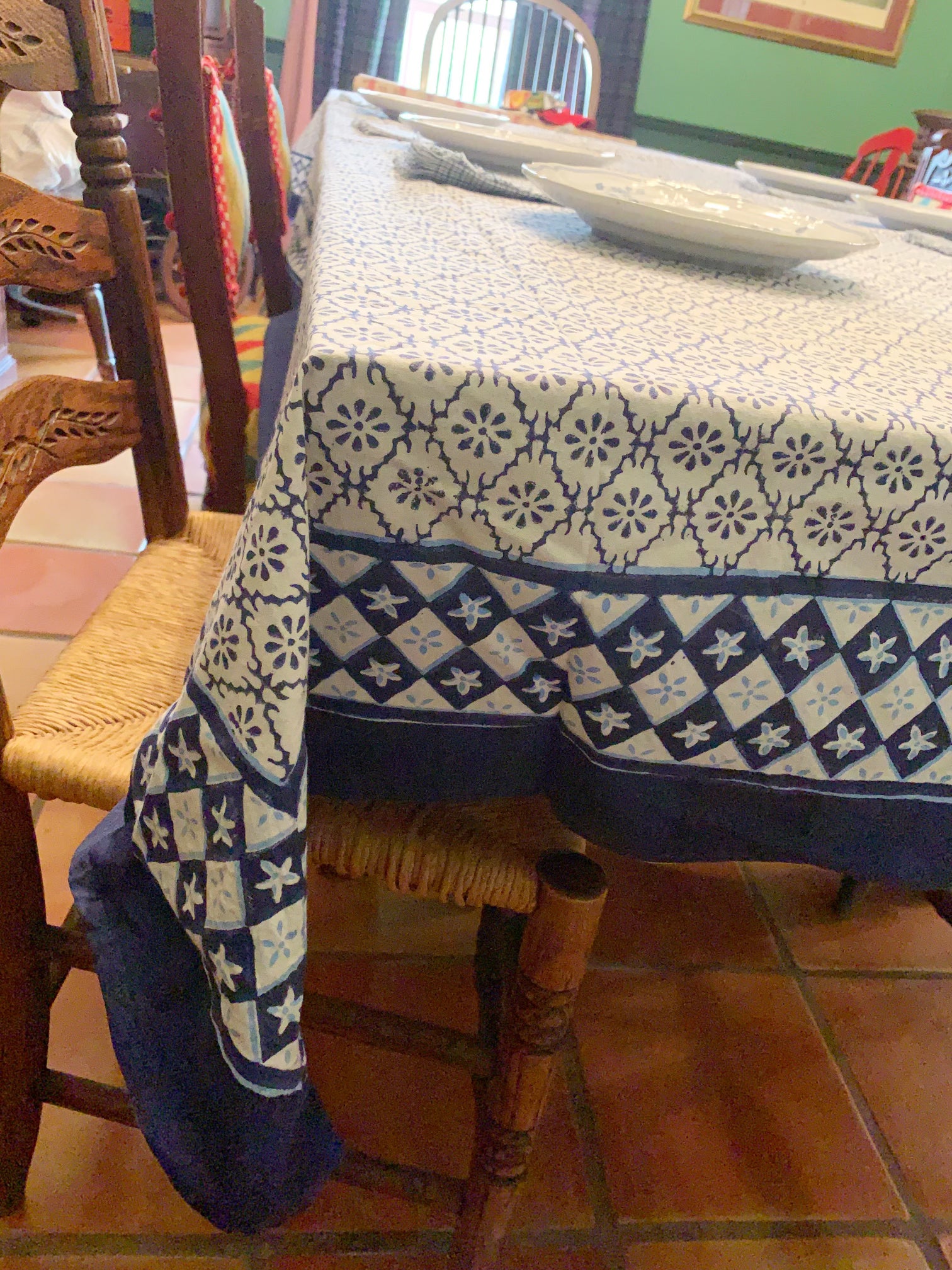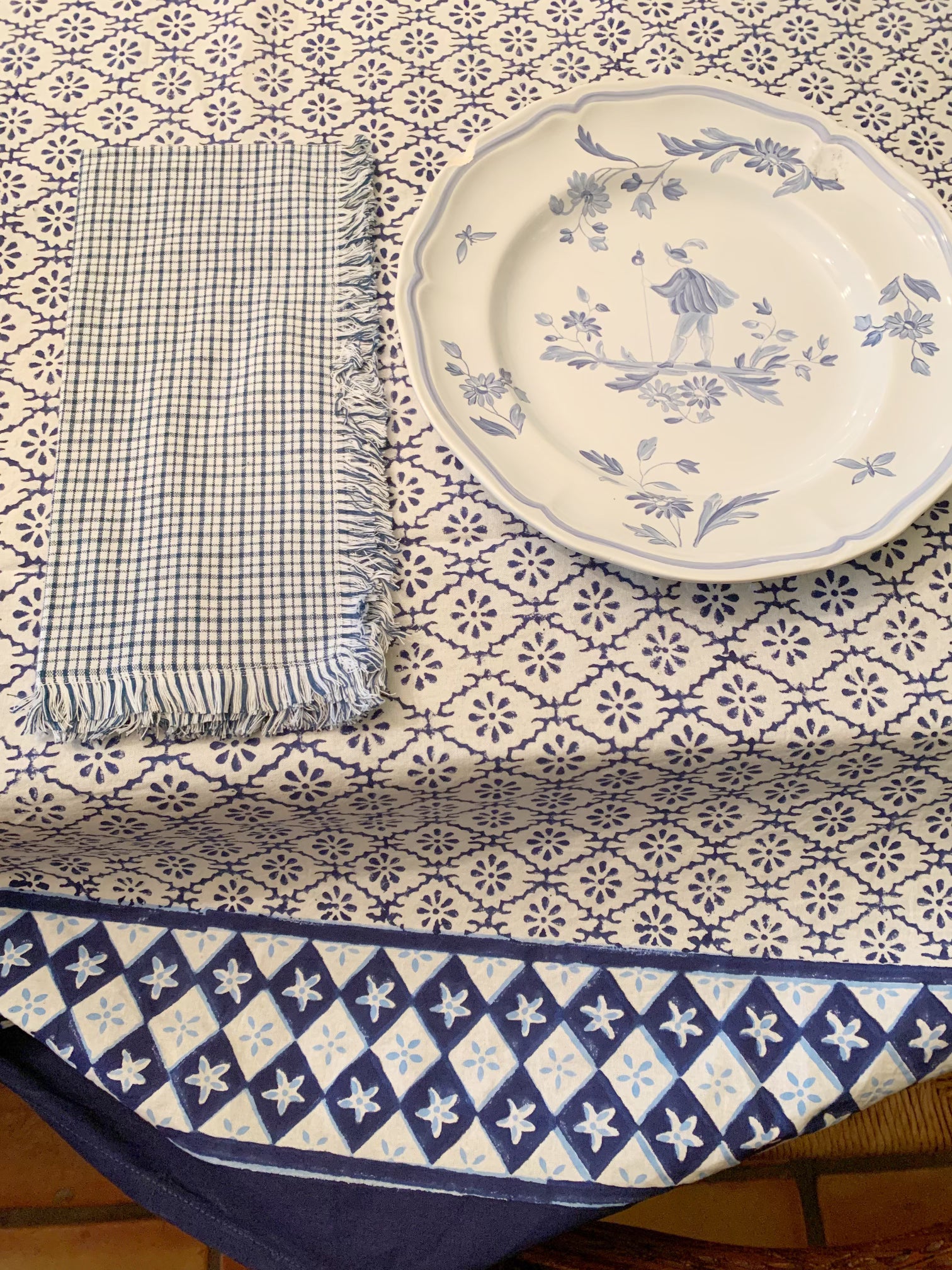 Hand Blockprint Tablecloths
Tricia has designed hand blockprint tablecloths perfect for your next dinner party! In two of her favorite colors, red and blue, these table cloths are sure to make a statement on your table. They come in three sizes in both red and blue: 
- 48x48" square
- 90" round
- 120x48" rectangle
Wash cold and separately for first few washes, since hand blocking sometimes bleeds. Best hung to dry though can be tumble dried on low.