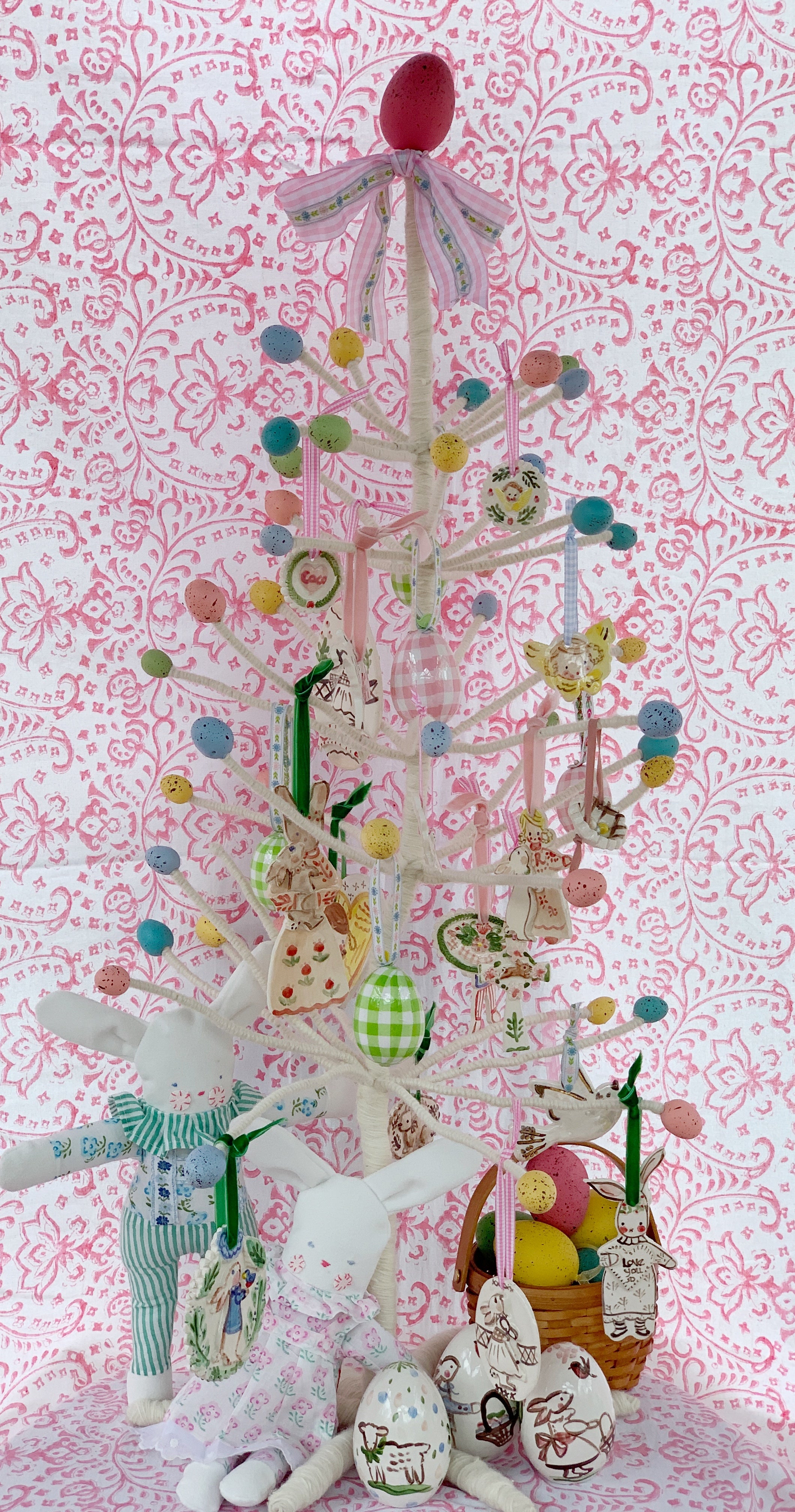 Large Celebration Tree
This tree can be used to celebrate all year round, just swap out your ornaments!  
Celebration tree, Two options for height, heavy wire tree wrapped in white wool, can shape arms, can decorate for any occasion. Decorations not included; tree will arrive like the second picture. 
Large Tree- 16" l x 16" w x 34" h; 5 rows of branches; 34"; $75; SHIPS IN 1-2 DAYS.
Size:
Large Tree (34" SHIPS immediately)