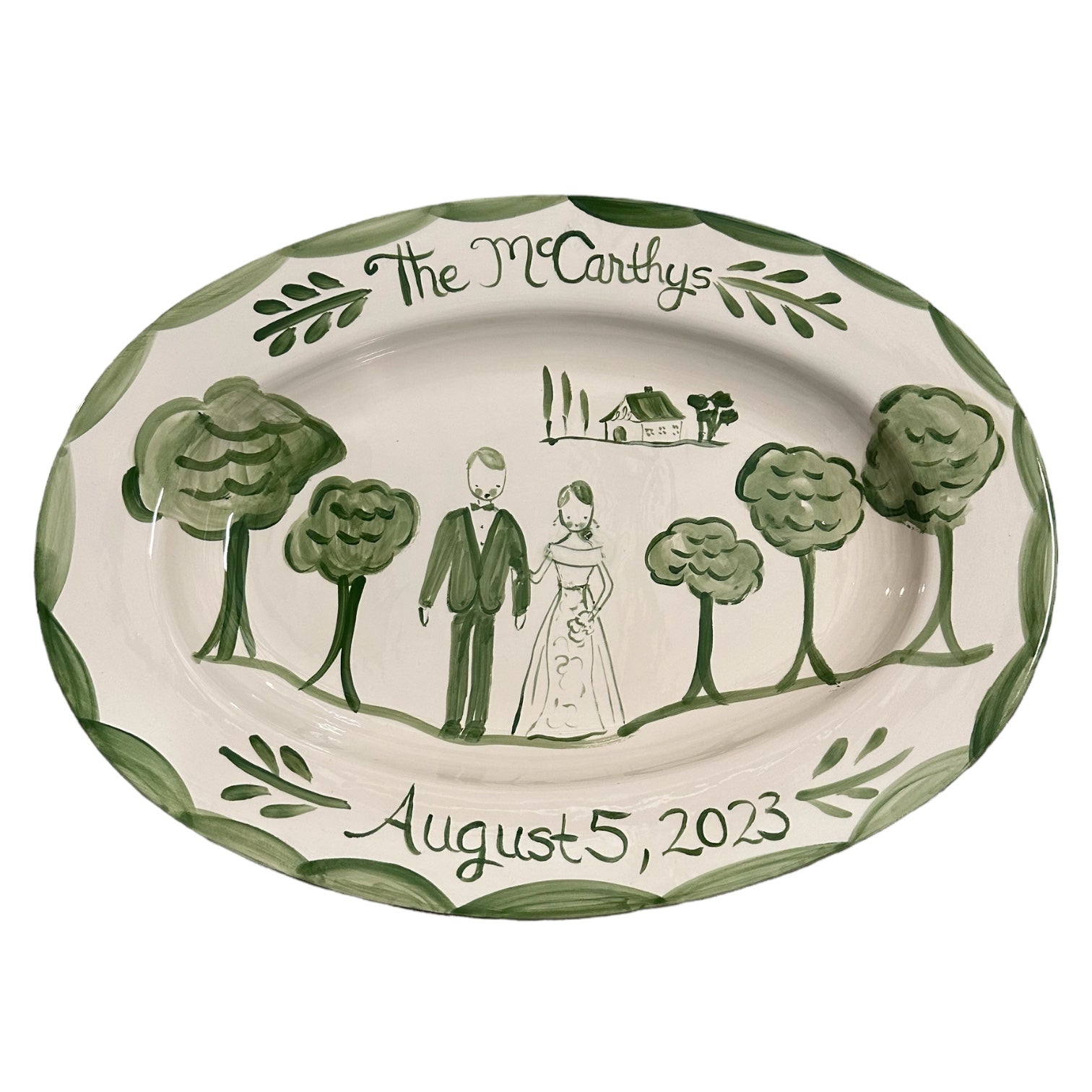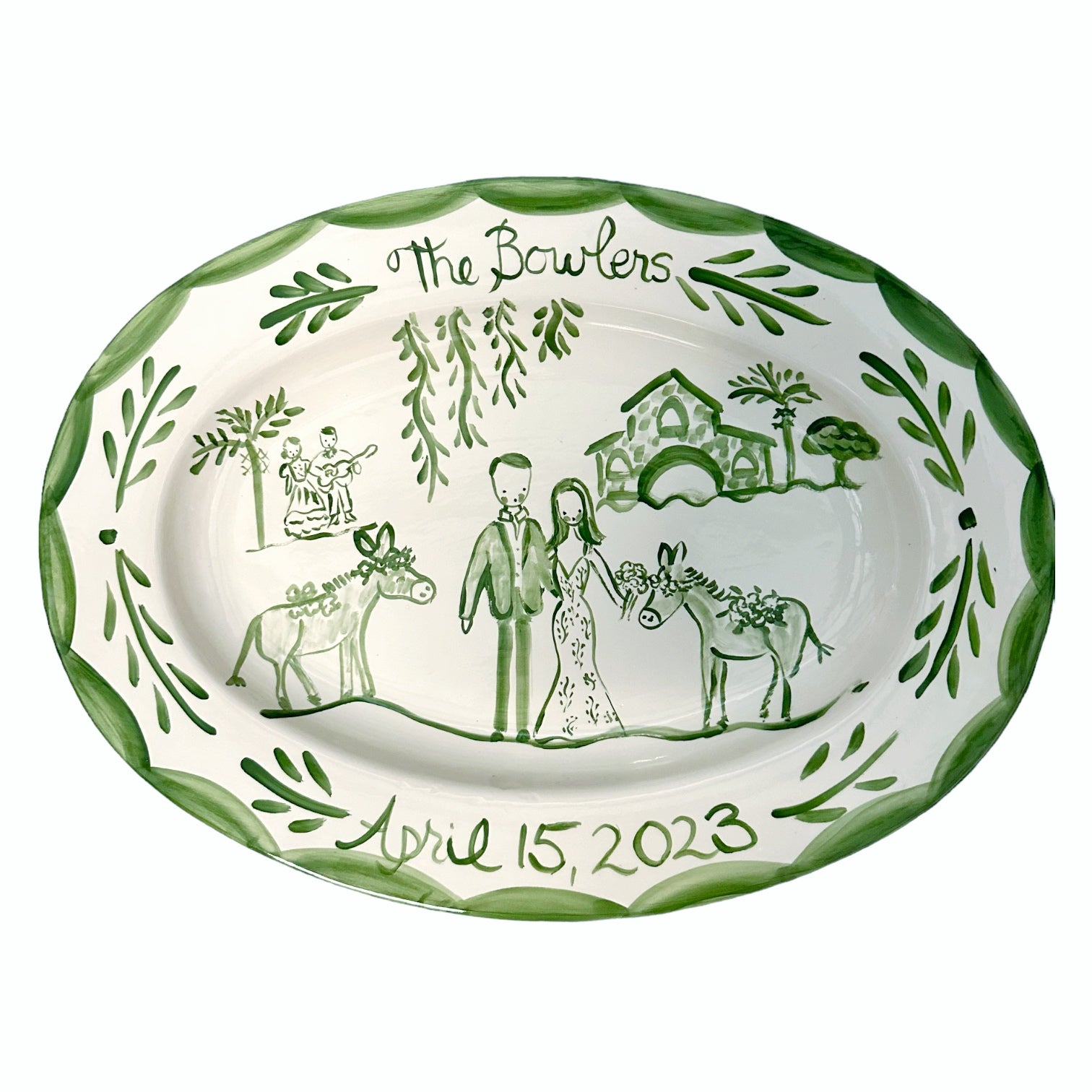 Large Custom Wedding Platter (Green and White)
Made to order custom family platter. 17" x 13" x 2" green and qhite. 
Food Safe. Dishwasher safe though we always recommend hand washing for longest use. Plate hangers also available if hanging on the wall.
If you would like to send a photo of the family and house, either upload when you place your order, or email hello@tricialowenfielddesign.com with the subject line being your Order #
Please note that this listing is for green and white only.