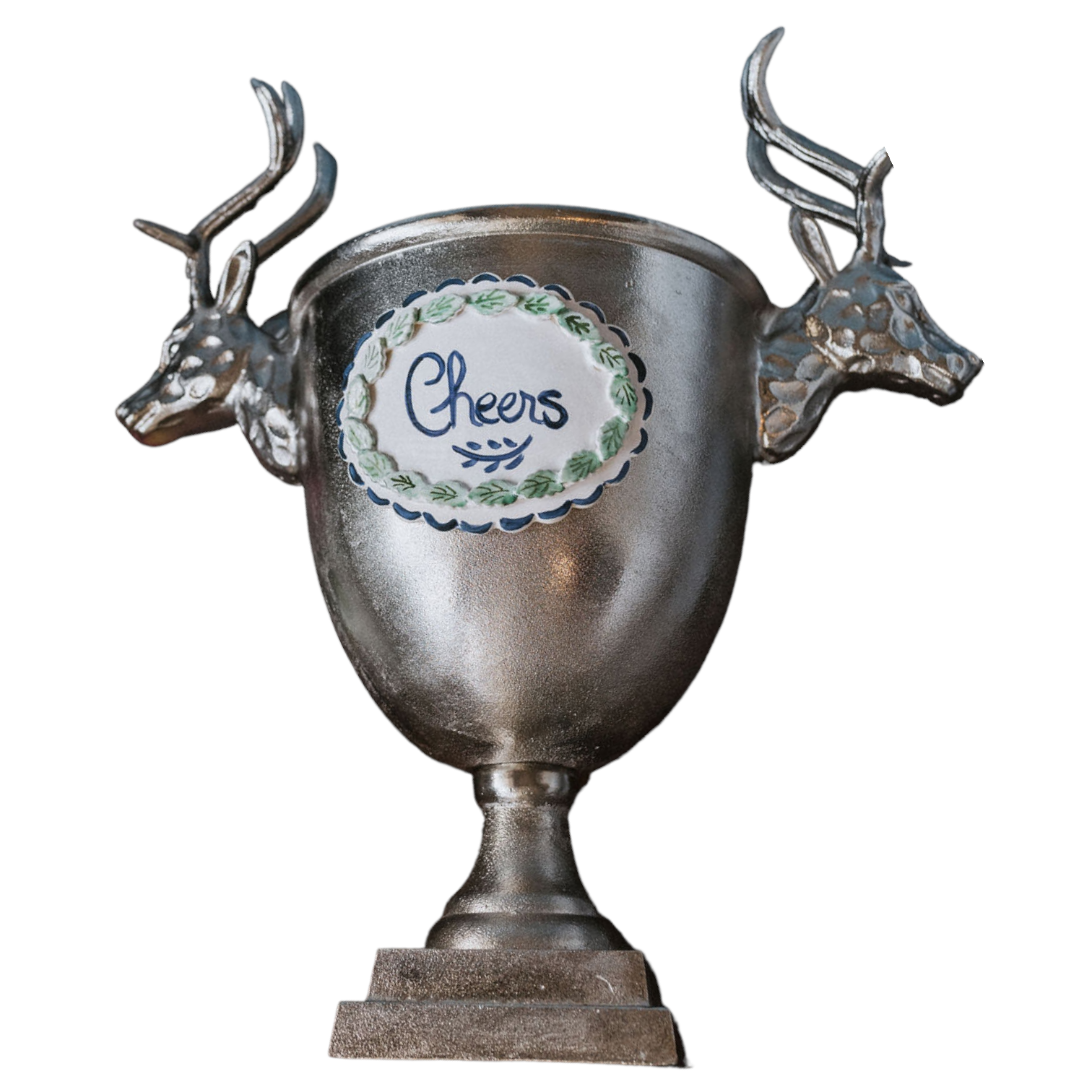 Pewter Trophy Wine Chiller
This attractive and customizable trophy wine chiller provides the perfect present for a wedding or cherished individual. Gifting beyond the ordinary, add a personal touch with a name or monogram. Made of aluminum, 19" high and 10" deep, perfect for keeping drinks cool. 
Free Personalization: When checking out, please include:
Message, Name or Initials as you would like to them to appear
If you have any questions, please use our messaging app or email tricialowenfieldorders@gmail.com.
Please note: Because each piece is hand painted, slight variations may occur. Tricia does her best to incorporate every request, but retains ultimate artistic license on all her work. If specific details are not provided, the item will be painted as seen in the photo.