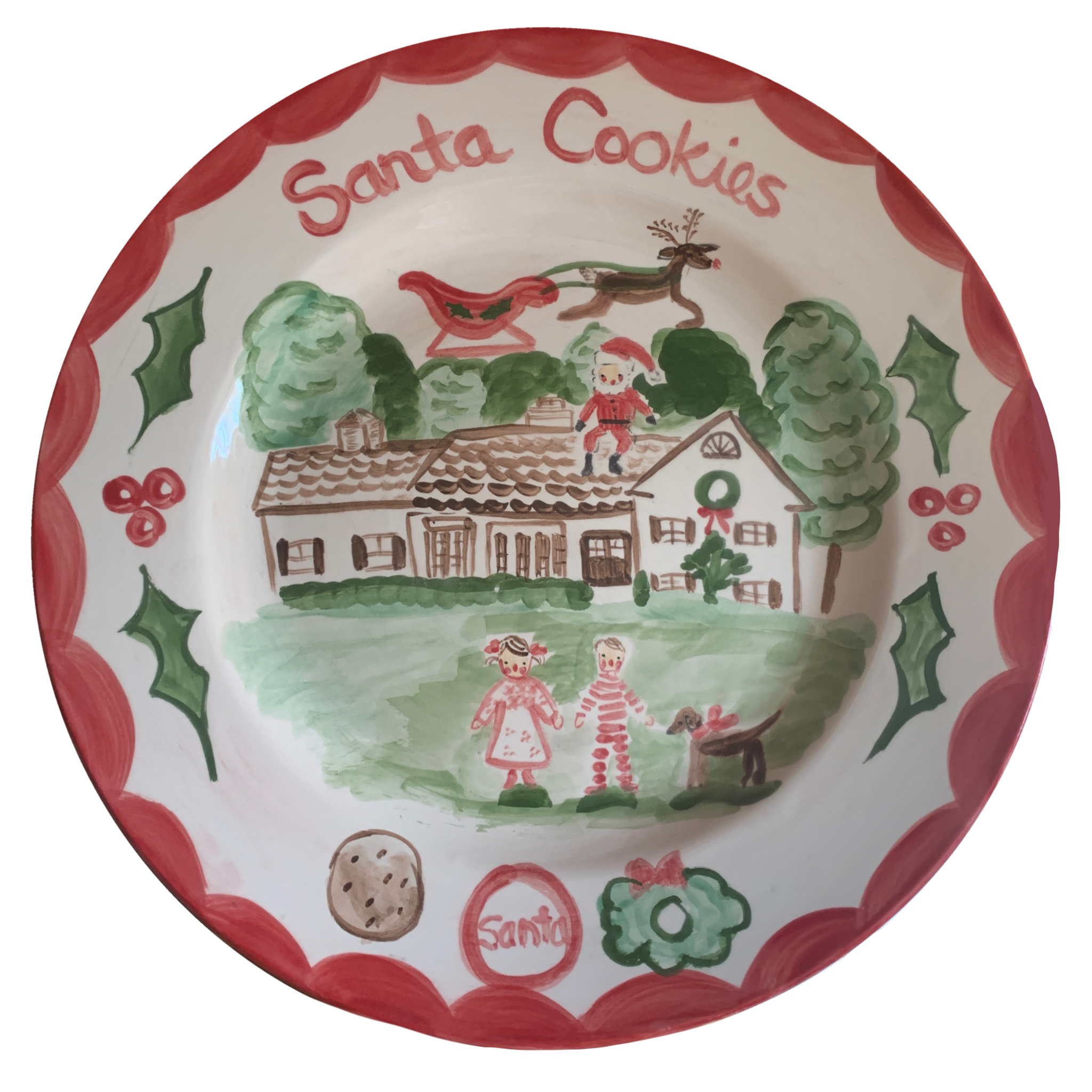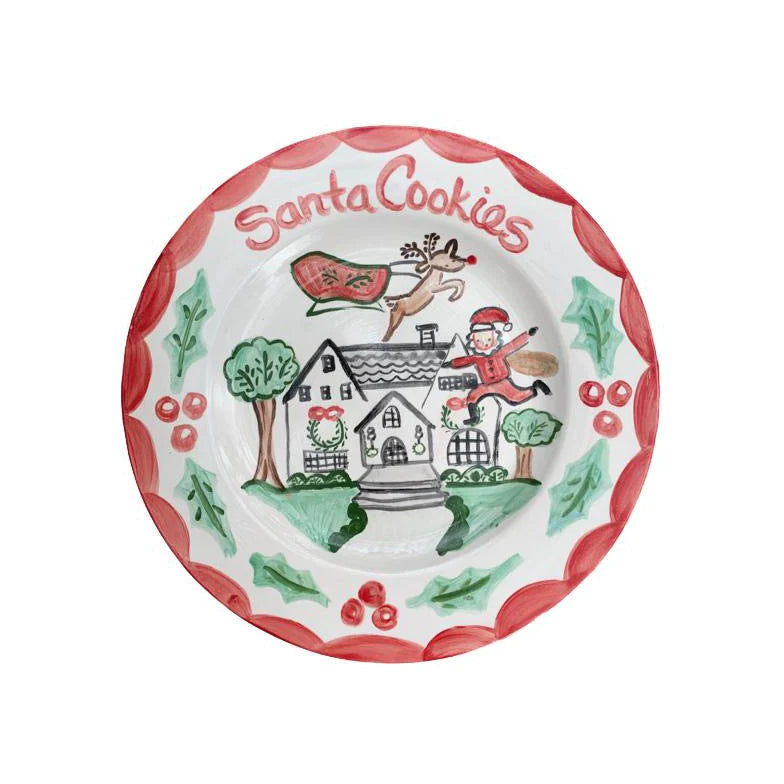 Santa Cookies Plate
The perfect way to start a fun tradition with your family! 

10" Santa's Cookies plate with your children and home. It is hand-painted in my studio, each one is unique.
You can choose a generic house (ultimately up to Tricia's discretion but similar to options shown) or have it fully customized to your house. 
When checking out, please include:
Number of children

Hair/Eye/Skin colors

Details of pets

Additional Details

After ordering, please email a photo of your home (if applicable) to

orders@tricialowenfielddesign.com

and make the subject line your Order #.
If you have any questions, please email orders@tricialowenfielddesign.com.
Please note: Because each piece is hand painted, slight variations may occur. Tricia does her best to incorporate every request, but retains ultimate artistic license on all her work. If specific details are not provided, the plate will be painted as seen in the photo/up to Tricia's artistic discretion. 
Food safe / dishwasher safe / microwave safe.  We recommend hand washing for longer use.
Style:
Generic Plate (Santa only + generic house)