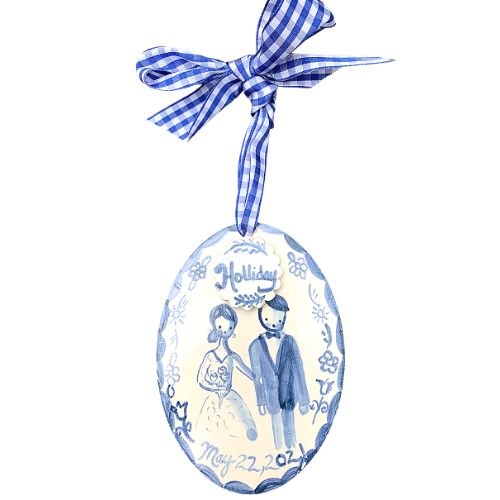 Wedding Ornament - blue
This ornament is the perfect way to celebrate a wedding, and can be the very first ornament they will place on their tree! It can also be a sweet gift for an anniversary. 

Free Personalization: When checking out, please include:
Surname or Initials

Full date of wedding

Additional Details about couple
Please note: Because each piece is hand painted, slight variations may occur. Tricia does her best to incorporate every request, but retains ultimate artistic license on all her work. If specific details are not provided, the ornament will be painted exactly as seen in the photo.