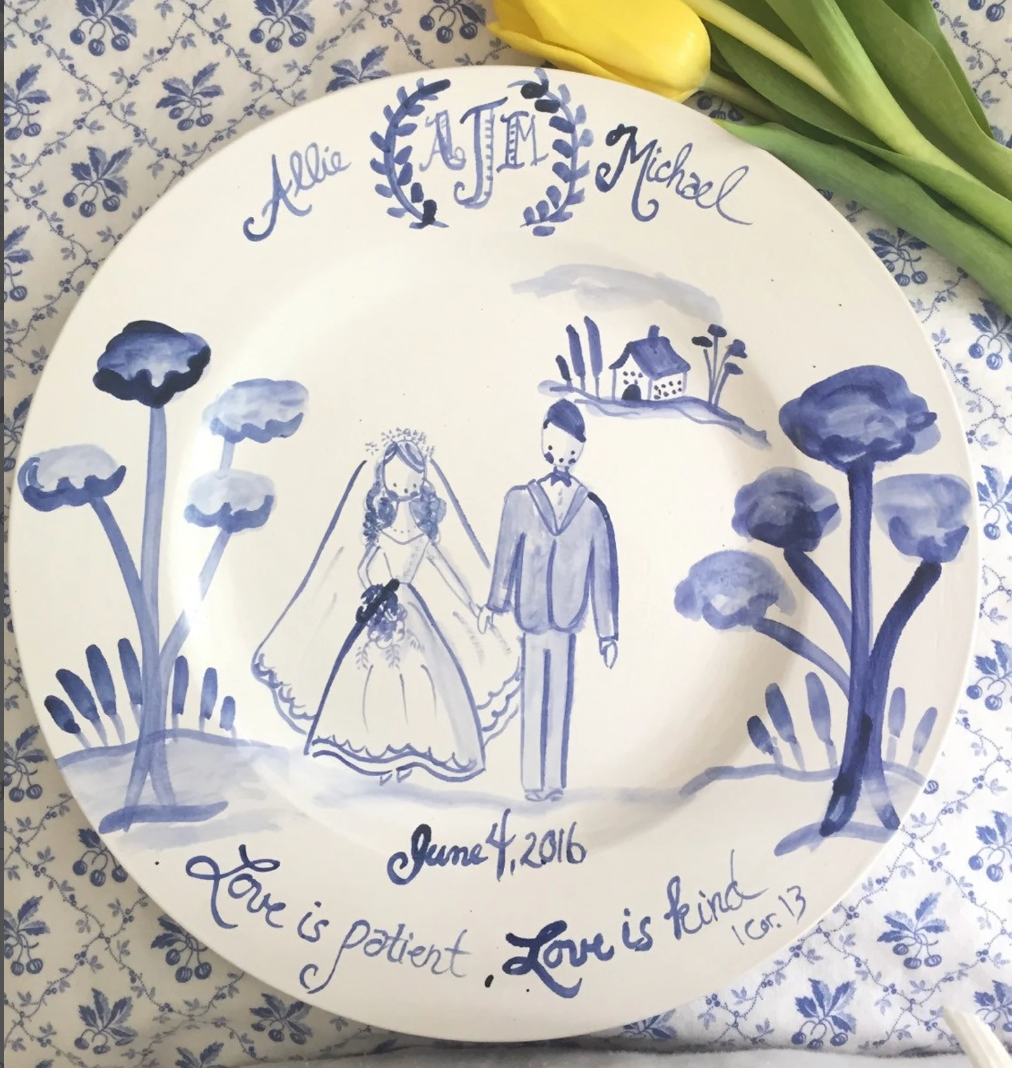 Wedding Plate 10"
This Wedding Plate 10' is the perfect gift for the special couple. It is custom painted on a 10 inch ceramic plate and glazed and fired for a beautiful finish. The plate is food safe and dish washable, so it can be used for years to come.
The customization on this plate is limited to name and date. If you would like additional customization, please contact us for more information and additional fees.
This plate is sure to be a treasured keepsake for the happy couple. Give them a gift they will never forget!