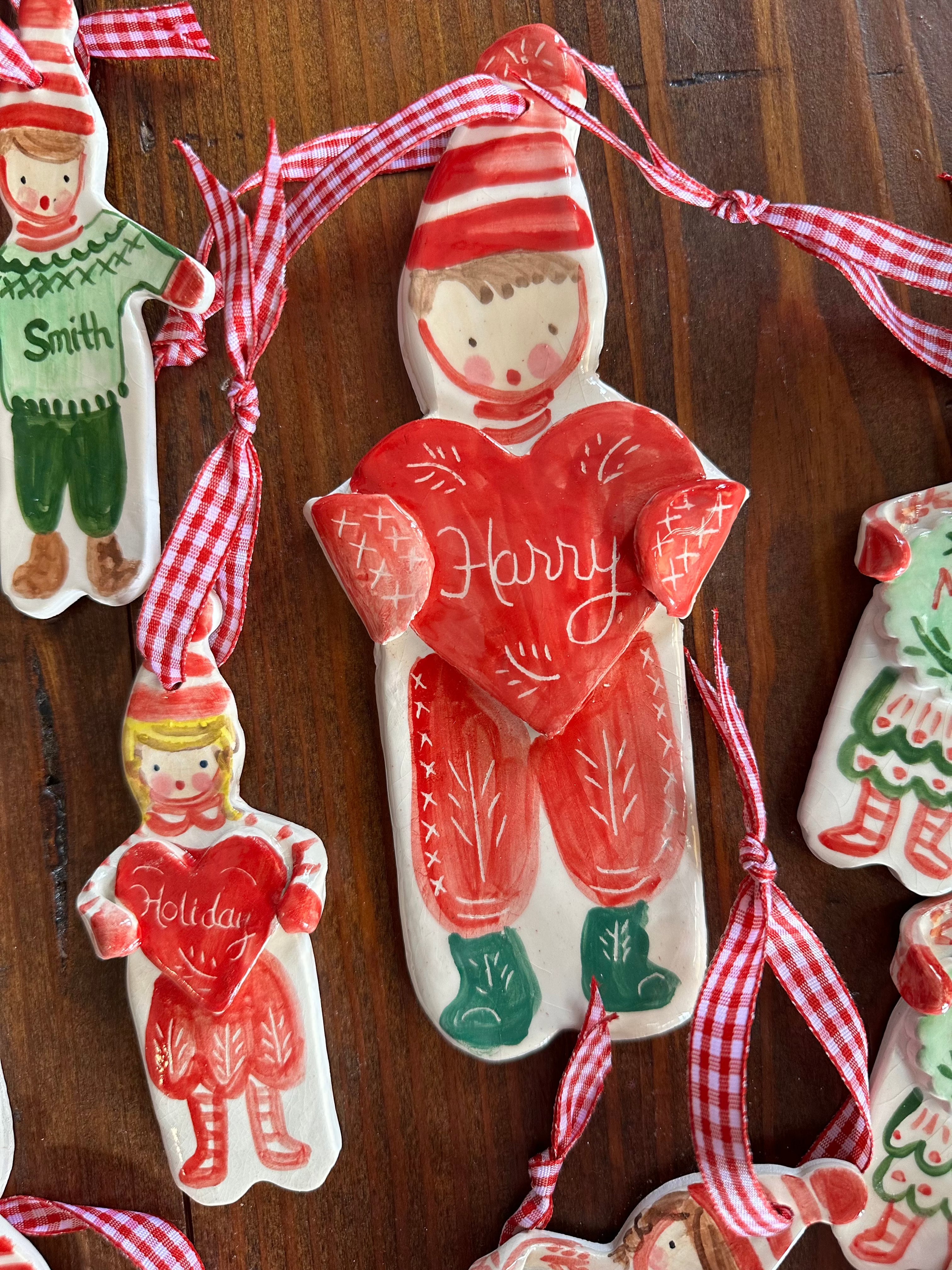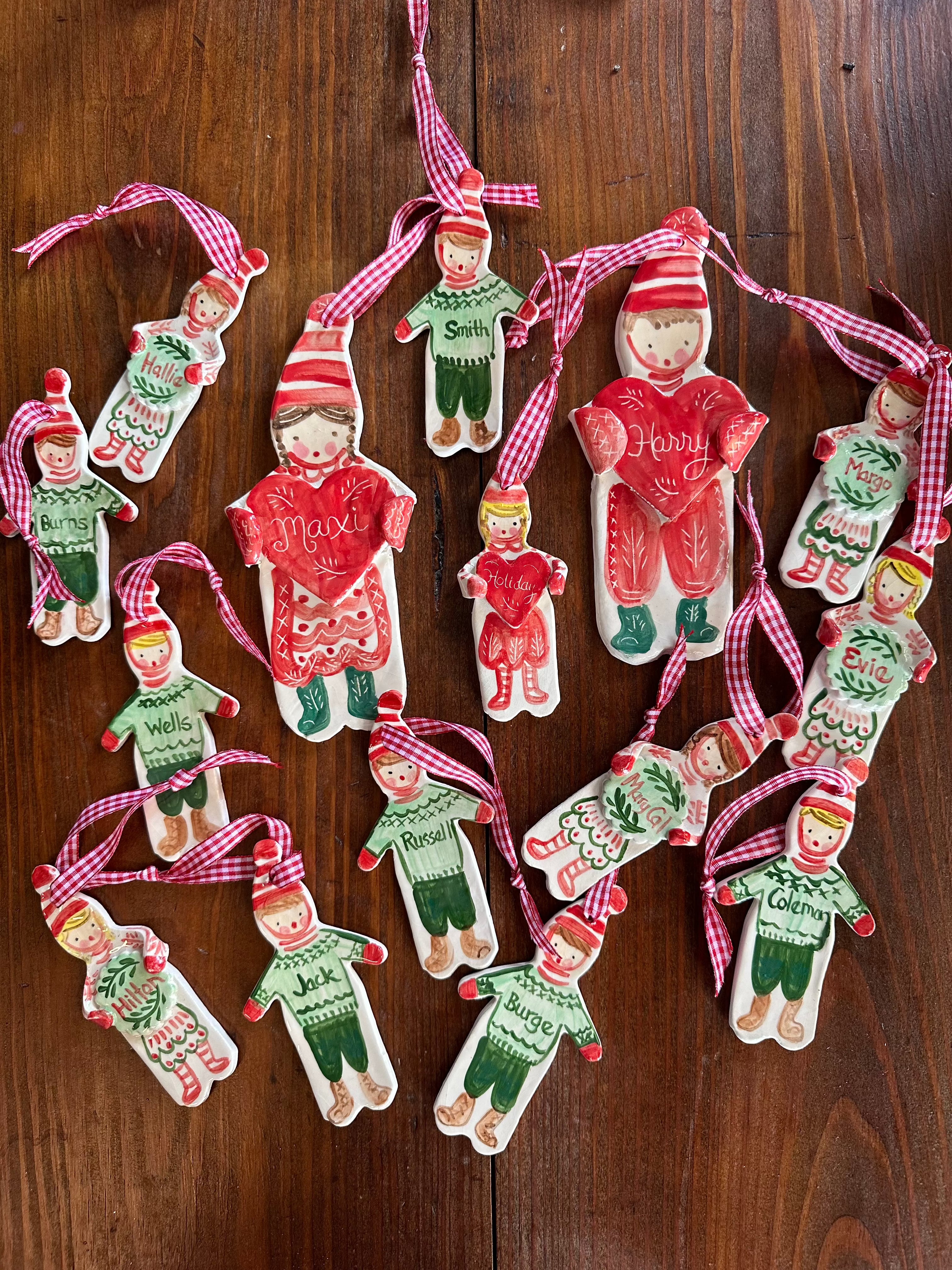 XL Christmas Ornament - Red Girl
This is an XL ornament, larger than our standard size. Would be great to show up on a wreath, garland, or as the matching grown-ups for children ornaments you already have.
Collect one of these sweet ornaments for each of your family members and loved ones to hang on the tree!

Free Personalization: When checking out, please include:
Name

Hair/Eye/Skin color

Additional Details
If you have any questions, please use our messaging app or email tricialowenfieldorders@gmail.com.
Please note: Because each piece is hand painted, slight variations may occur. Tricia does her best to incorporate every request, but retains ultimate artistic license on all her work. If specific details are not provided, the ornament will arrive exactly as seen in the photo.